Eating Vegan or Vegetarian can be easy if you know exactly where to go in Singapore, that is why we have made this list of some of the best Vegan and Vegetarian restaurants in Singapore.
If you're looking to kick-start a new diet, meat-free lifestyle or just eat more plants everyday but don't know where to go with friends, keep reading. There are a lot of Vegetarian and Vegan restaurants in Singapore that offer a la carte plant based food in cuisines from Chinese to Korean, Indian, Indonesian and even Fusion. Many incorporate ethical and sustainable concepts into their menus so whether you want to go all veggie or try the latest plant-based meats, you'll find something that tickles your fancy at any of these Vegan or Vegetarian restaurants in Singapore.
1. Love Handle
Kicking things off with Asia's first plant-based butcher, Love Handle is an innovative joint that strives to create plant-based versions of meat butchery fare. At their Ann Siang Hill Deli, you can tuck into indulgent dishes like their Pulled Rendang Burger or a Double Cheeseburger with smashed Impossible meat patties. But the real centrepiece here is their Impossibro Wellington with spiced Impossible meat and mushroom duxelle wrapped in puff pastry. But wait there's more! If you want to experience more plant-based goodness, you can pop over to their butcher counter and get an authentic plant cut like any other butcher.
Love Handle
, 8 Ann Siang Hill, Singapore 069788, Tel: (+65) 8886 7112,
www.lovehandle.sg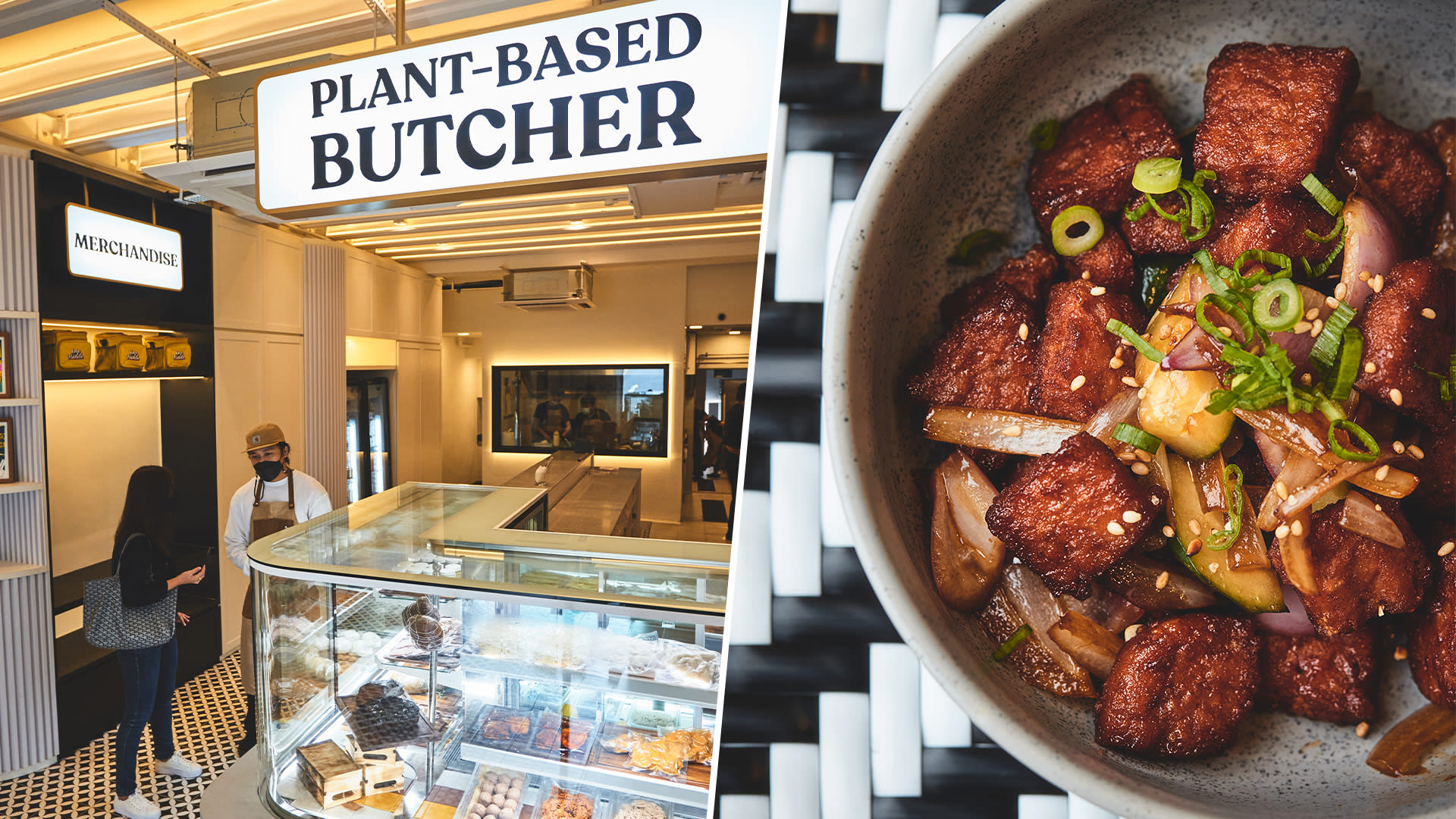 2. Analogue
Analogue is a futuristic Vegan restaurant at CHIJMES that has an experimental menu with dishes such as a Beetroot & Cashew Cheese as well as a Mushroom Ceviche. Our favourite though was their Nuggetz which comes with an incredibly moreish curry crack sauce. Wash your food back with an impressive selection of alcoholic and non-alcoholic cocktails, if you haven't tried it yet, we recommend a glass of Non.Their futuristic looking surroundings are made from recycled plastic and features a 3D printed bar to impress you whilst sipping one of their drinks. 
Analogue
, 30 Victoria Street, #01-31 CHIJMES, Singapore 187996, Tel: (+65) 8518 1882,
www.analogueinitiative.com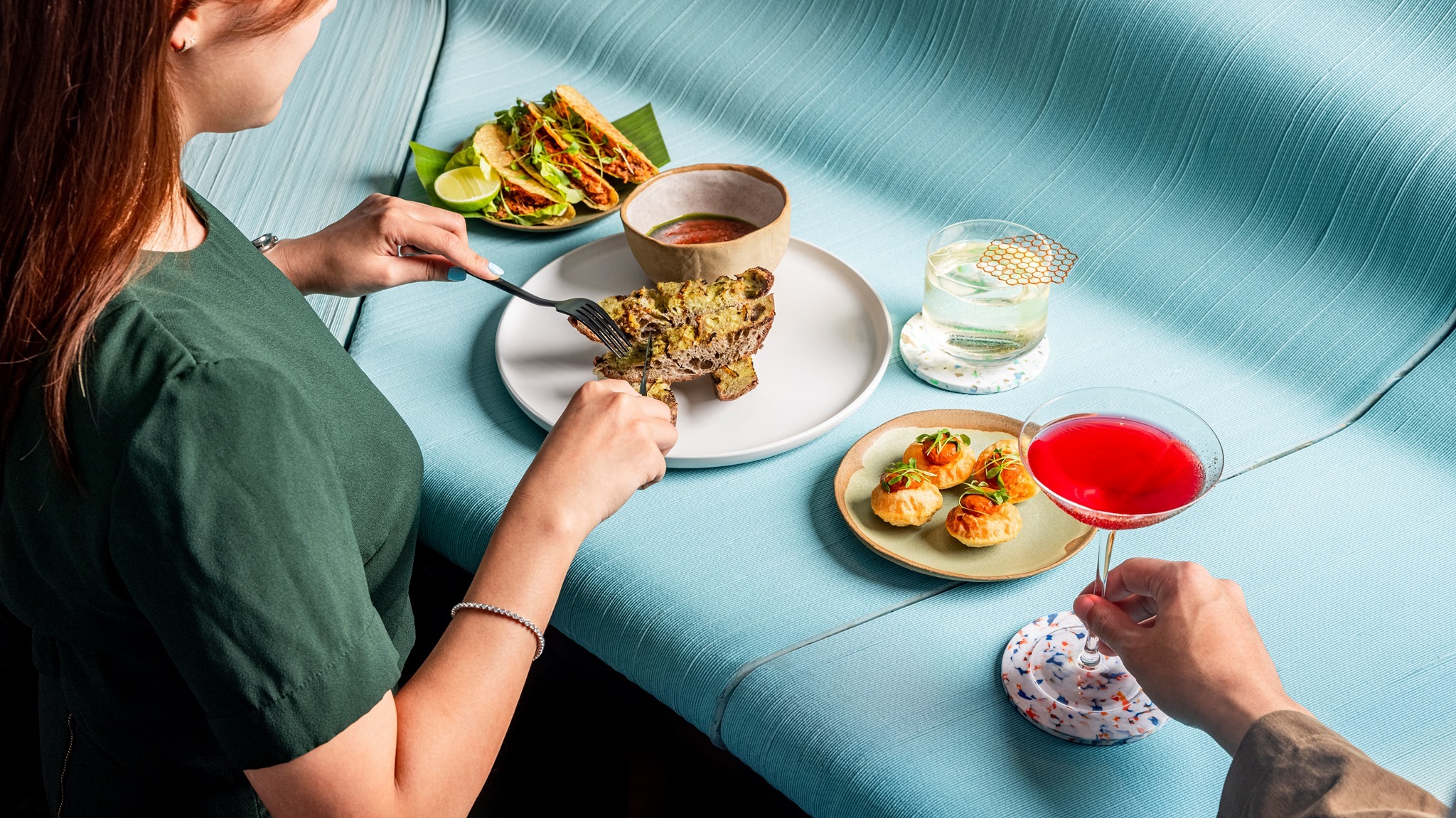 3. Green Common
A one-stop destination for all your plant eating needs. Green Common is a spacious restaurant and grocery store at Vivo City that is an offshoot of the Green Monday Group from Hong Kong who promote mindful eating with brands like Omni-Meat. Enjoy an extensive menu ranging from Chinese-style dishes, Korean dishes, Western-inspired dishes. After you've finished eating, you can also pick up plant-based meats from their grocery store such as Omnimeat, Beyond meat, Moving Mountains and Unlimeat.
Green Common
, VivoCity, 1 HarbourFront Walk, #01-169/170, Singapore 098585, Tel: (+65) 6513 5808,
www.greencommon.sg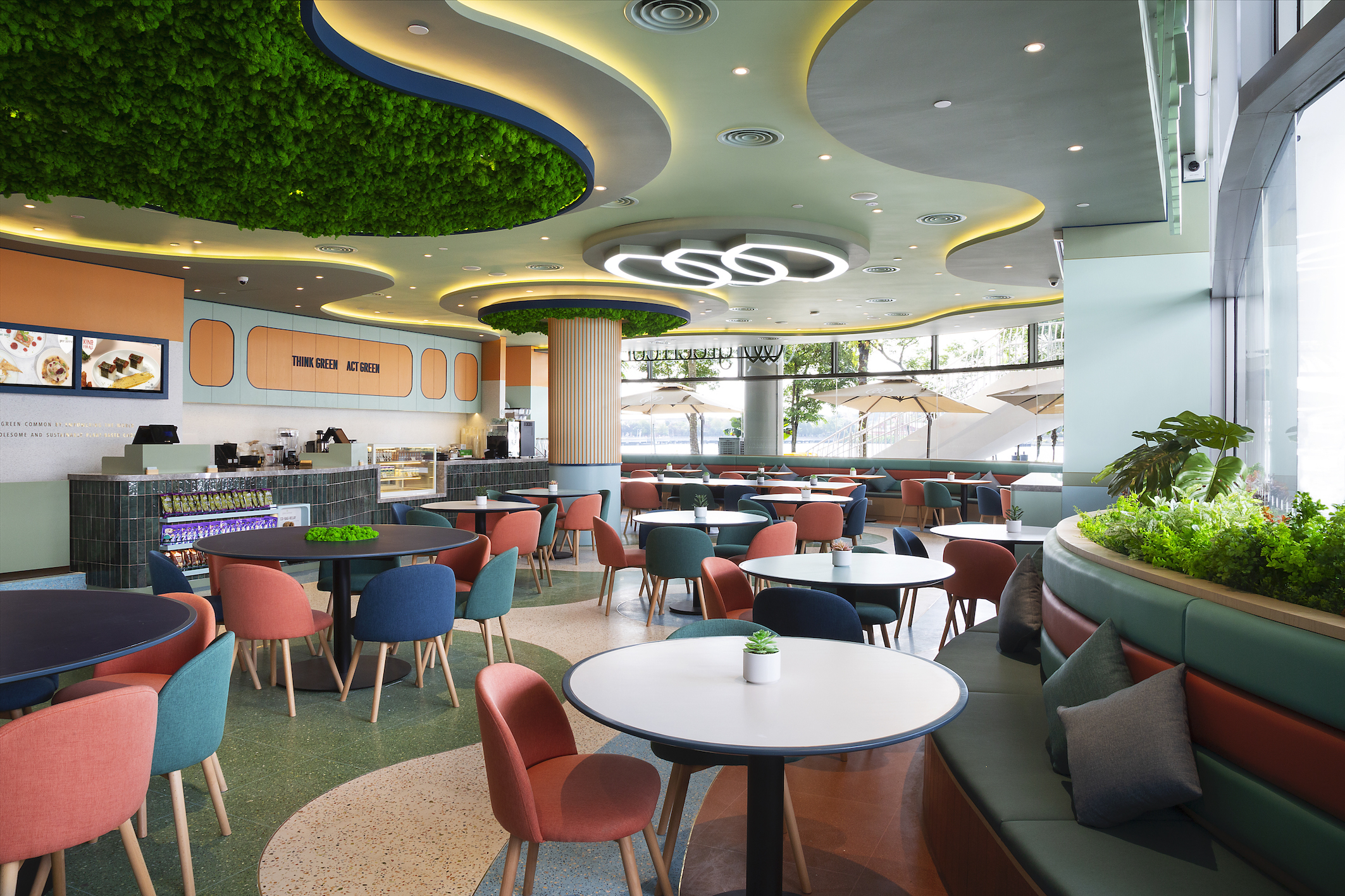 4. The Kind Bowl
If you like Vietnamese food made ethically, then head over to Kiliney. The Kind Bowl serves soulful and warming meals that are better for you and the environment. As their name suggests, you can choose from a variety of bowls from their Kind Pho made with seitan and grilled oyster mushrooms to their No Crab noodles with a spicy fermented "no crab" paste and silky tofu and mushrooms. If you don't consume onions or garlic, you can ask staff to omit them when ordering.
The Kind Bowl
, 71 Killiney Road, Singapore 239527, Tel: +65 6814 0808,
www.thekindbowl.com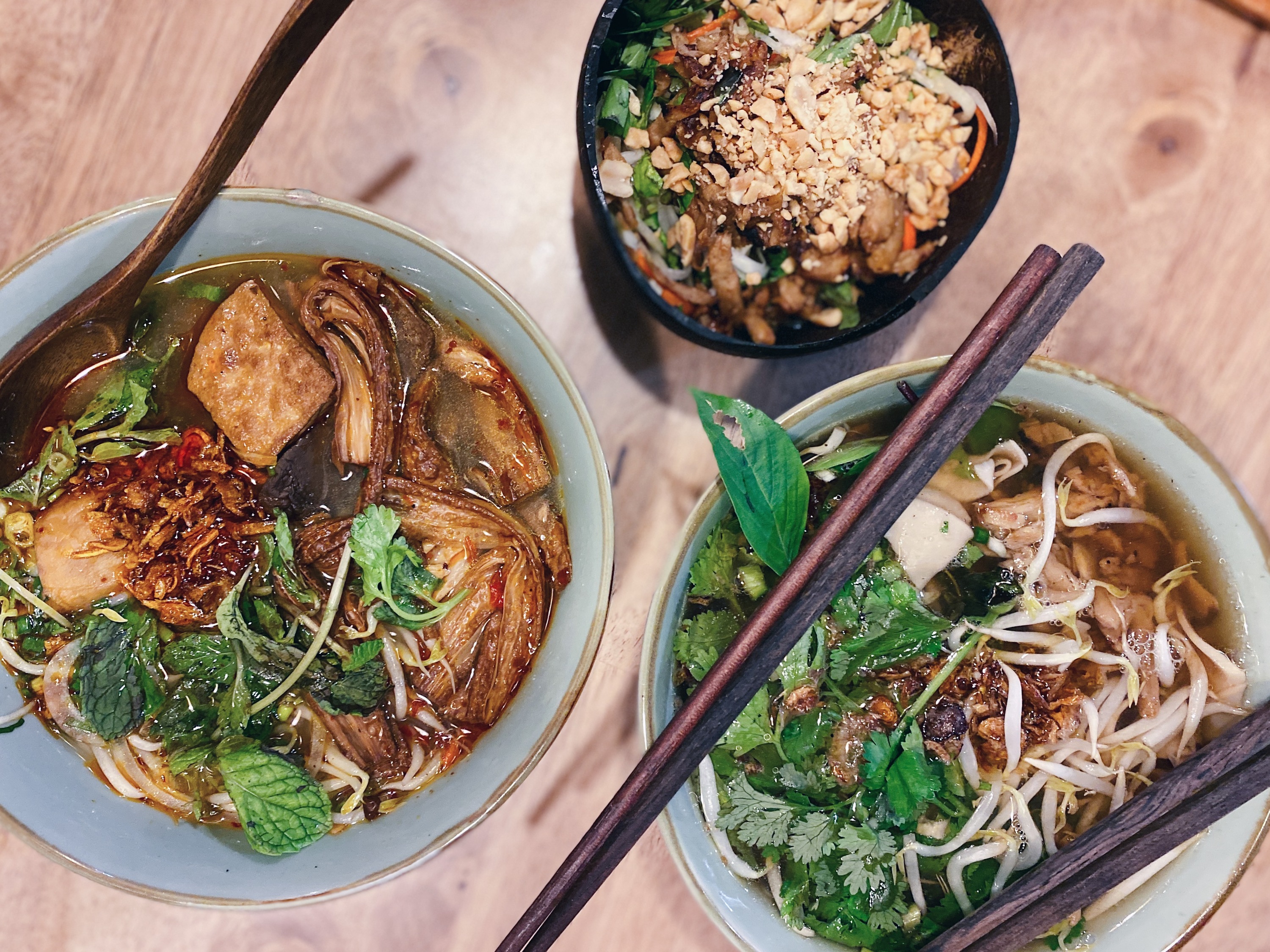 5. VeganBurg
Before there were Impossible Burgers at burger joints everywhere in Singapore, there was VeganBurg doing it first. A favourite of ours, VeganBurg make all of their burgers from a combination of soy and mushrooms and have a range of 10 different burgers that can all be customized with addons like Vegan bacon or Vegan cheese. We highly recommend their Avocado Beetroot burger which combines a plant-protein patter with fresh avocado, beetroot, lettuce, onions, and creole tomato all on an artisan bun. With many "Sidekicks" to compliment your burger including crispy fries or even char-grilled Sizzlin' Broccoli, you are in for a good time at this Vegan institution.
VeganBurg
, 44 Jalan Eunos, Singapore 419502, Tel; (+65) 6844 6868,
www.Veganburg.com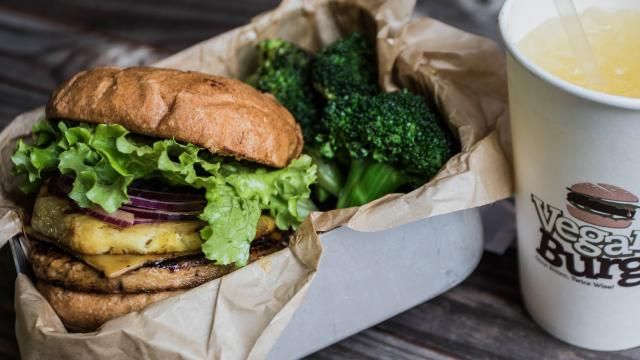 6. Whole Earth
Our first entry to this list that has Michelin Bib Gourmand award, Whole Earth serves up an intriguing mix of Thai and Peranakan Vegetarian and Vegan dishes. You can dig into a refreshing mix of dishes featuring plants and mock meats. Our dish to not miss is the Nonya curry that is a hearty take on a Peranakan curry served with a mix of shiitake mushrooms marinated with a blend of Peranakan herbs and spices. Also don't miss their new dishes with Green Monday featuring Omni Meat such as their Sawadee larb with Omni Meat spiced with thai basil.
Whole Earth
, 76 Peck Seah Street, Singapore 079331, Tel: (+65) 6221 6583,
www.wholeearth.com.sg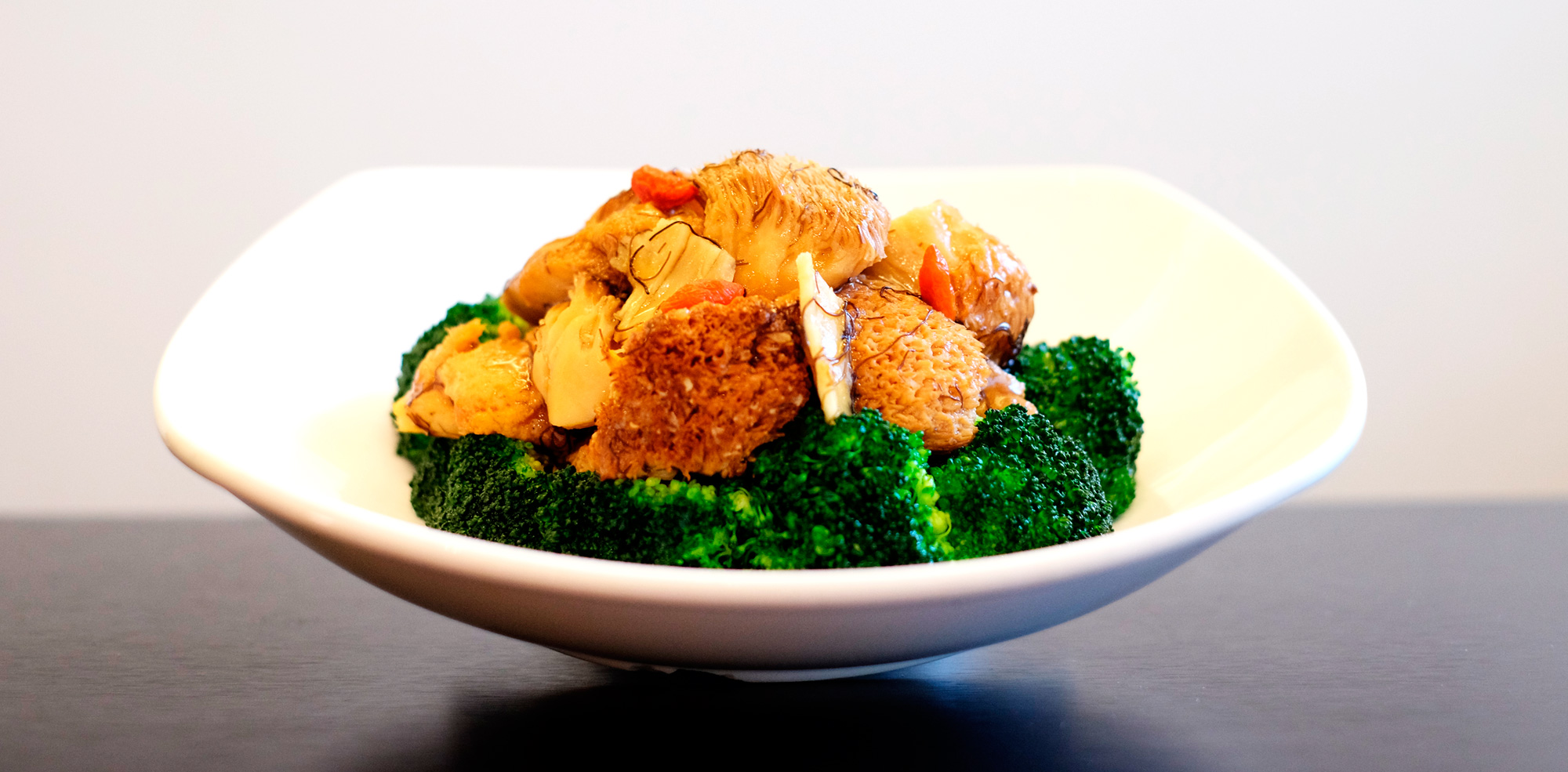 7. The Boneless Kitchen
A Vegetarian Korean restaurant is a rare sight, but The Boneless Kitchen is a rare find. At this joint, all of the dishes are Vegetarian and Vegan, and made from scratch. You can get Korean classics such as a Kimchi Mandu, that are made fresh and stuffed with more than 15 Vegetarian ingredients, or our favourite, the Dolsot Bibimbap, a colourful rice bowl topped with shredded vegetables and their own homemade Gochujang.
The Boneless Kitchen
, 1 Irving Place #01-31, The Commerze@Irving, Singapore 369546, Tel: (+65) 8457 6464,
www.thebonelesskitchen.com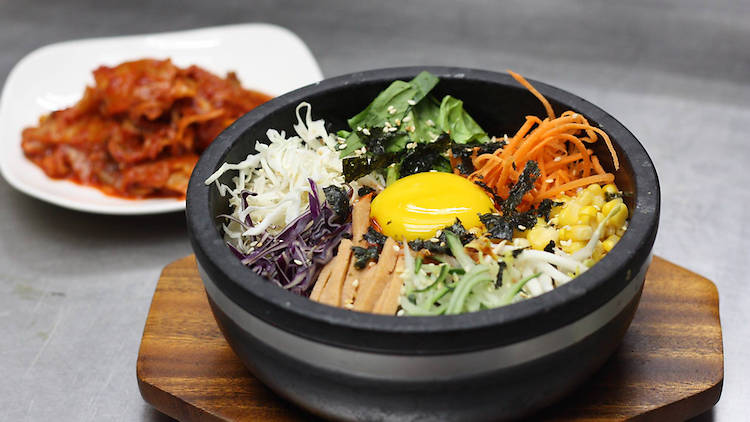 8. Podi & Poriyal
If you have a craving for Vegetarian South Indian food, then Podi & Poriyal is the place for you. Nestled on Serangoon Road, the menu changes frequently with unique takes on podis, roasted paneer, idlis, whatever you choose you well taste fragrant and delicately spiced dishes. We highly recommend trying their Which Podi? Idli, which are classic idlis with a new podi created each week. Wash down your meal with a selection of Indian inspired cocktails and mocktails utilising Indian spirits and ingredients like their Elephant Thippili Gin Martini utilising Elephant pepper infused Gin. 
Podi & Poriyal
, 486 Serangoon Road, Singapore 218151, Tel: (+65) 9711 2400,
www.podiandporiyal.com
9. MTR Singapore
Another highly recommended South Indian Vegetarian joint is MTR. MTR is a mainstay of Little India so expect a queue and there are no reservations but the wait is absolutely worth it. If you love your food with plenty of spice, start with the Pudi idli where you can pair your steamed rice cakes with a spicy chutney, ghee, spices and coriander. Another winner is the Pudi Masala Dosa, a thick rice and lentil dosa topped with spiced tomatoes and chutney. Don't worry about the queue, just worry about if you have enough space in your stomach to eat!
MTR Singapore, 440 Serangoon Road,  Singapore 218134, Tel: (+65)6296 5800,
mtrsingapore.com
10. Cultivate
At Cultivate, they check many boxes for a Vegan restaurant, they have a plant-based Vegan menu, they are GMO-free, and also gluten-free. In their library themed restaurant at the Maxwell Reserve hotel, you will be surrounded by shelves as books whilst tucking into fresh seasonal produce. You are not short of choice at Cultivate, from their Gluten-free Pizzetta made with sun-dried tomatoes, roasted heirloom tomatoes and cashew milk mozzarella to their Superfood Earth Bowls packed with vitamins and minerals. Don't miss out on their freshly pressed juices, kombucha and gluten-free desserts and dairy-free ice creams.
Cultivate Cafe
, Maxwell Reserve Singapore, Autograph Collection, 2 Cook Street, Singapore 078857,
www.cultivatecafe.sg