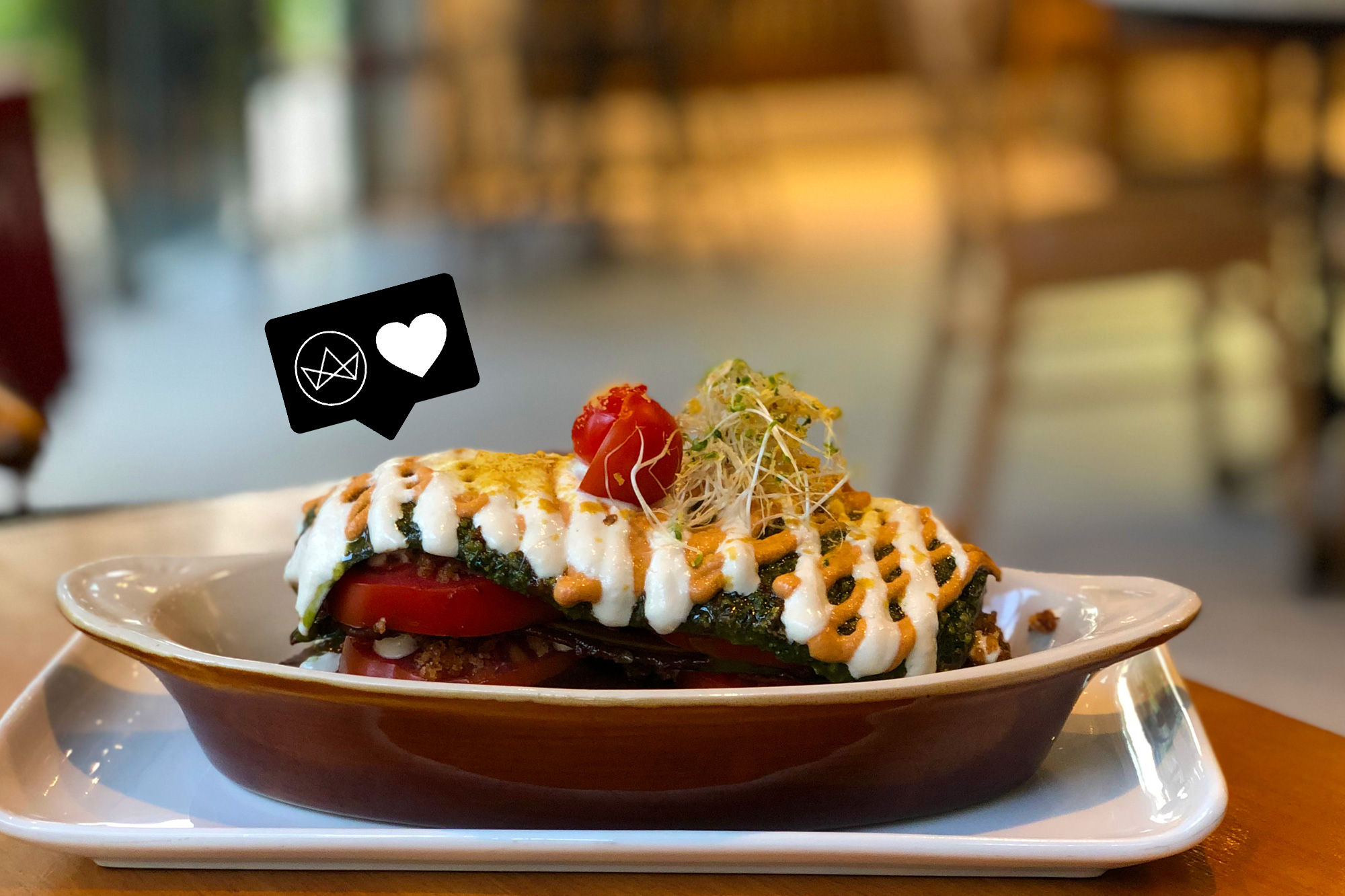 Vegan Food Delivery can sometimes be a bit challenging in Singapore if you don't know where to look, so to save you doom scrolling on Grab or Foodpanda, we have compiled this list to help you get your Vegan Food delivered straight to you when you need it.
1. Fields by Whole Earth
Whole Earth is a Peranakan-Thai restaurant that has been awarded the Michelin Guide Bib Gourmand for 6 consecutive years since 2016. With FIELDS by Whole Earth, you can receive Vegan food delivered islandwide across Singapore. We recommend trying the Singature Penang Rendang made with shiitake mushrooms and a delicious mix of Peranakan herbs and spices.
2. Ahimsa Cafe
Ahimsa Cafe is a small cafe located near the Kent Ridge NUS campus. The team at Ahimsa Cafe serve up a mix of delicious plant-based bowls and toasts as well as fresh made juices and smoothies. We met the team at Singapore Vegan Festival and can attest that their food is certifiably delicious. We recommend their Trufflly, Cheese featuring truffle mushrooms, scrambled tofu, and Vegan cheese.
Home | ahimsa yoga & vedanta centre
3. Afterglow
Based in Keong Saik Road in Chinatown, Afterglow serves up farm-to-table Vegan food for pick up and island-wide meal delivery. Their delivery menu features an interesting selection of raw and warm mains including their Raw Crispy Lasagne, made from zucchini, cherry tomatoes and shiitake mushrooms, as well as their hearty Smoked Stack Burger, which can be customized with a variety of buns.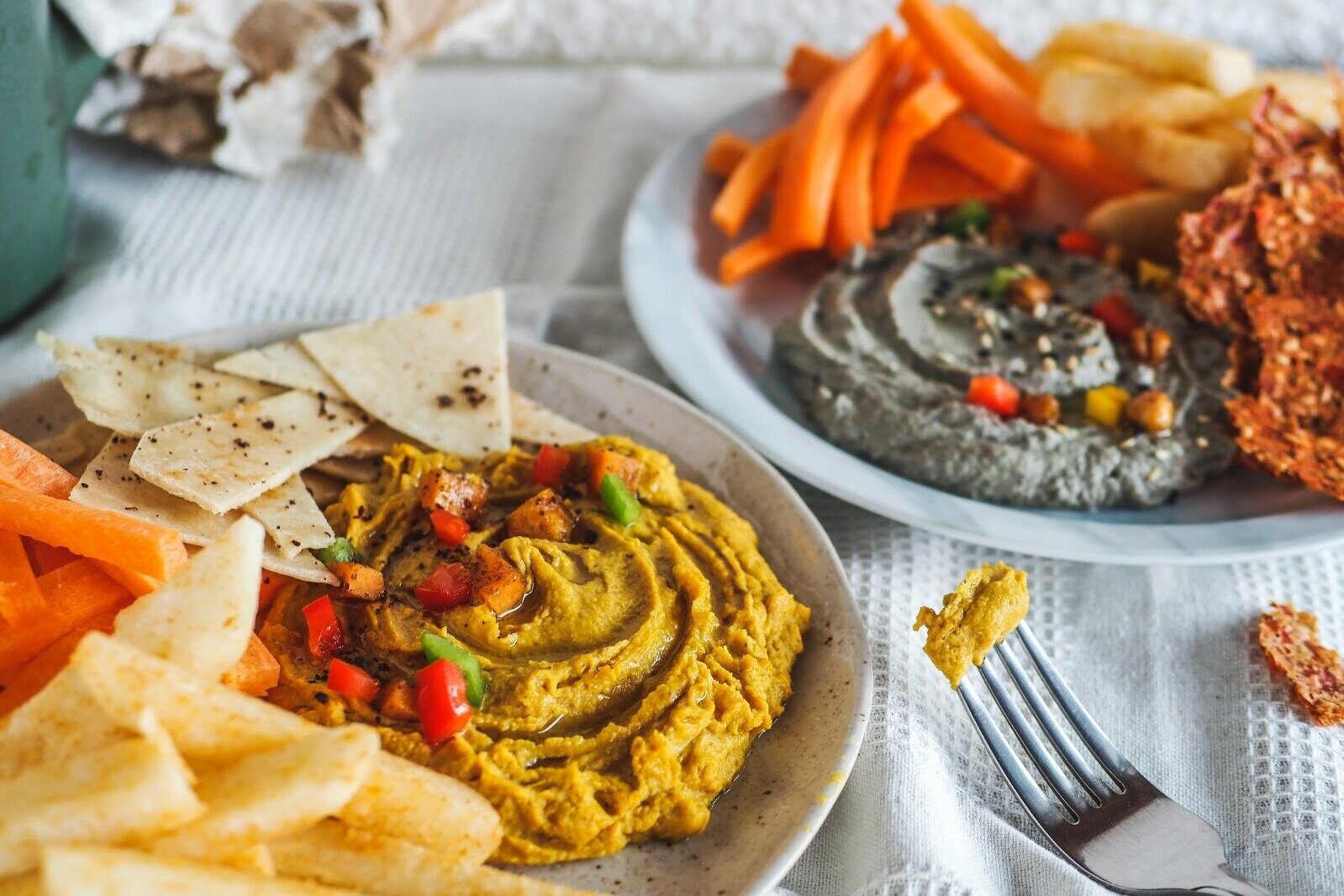 4. Carrotsticks & Cravings
Carrotsticks & Cravings comes to us from Melbourne, Australia (just ike Sean!) featuring a wide variety of fresh bakes, all day breakfast, bowls and sandwiches. For their island-wide delivery we recommend their Superfood Salad featuring Spinach, Quinoa, Hummus, Almonds, and Avocados.
Healthy Food Delivery | Carrotsticks & Cravings Cafe
5. Back2Basic
Back2Basic is dedicated to promoting Veganism to encourage people to live better lives that is more in tune with the environment and spiritual wellness. The food at Back2Basic is 100% Vegan, minimally processed and features extensive use of fermented ingredients. We recommend trying the Fermented Tofu Carbonara or the Handmade Gnocchio and then wash it all back with a Frozen Kombucha Mocktail.
6. Real Food
Real Food prides itself on having an incredibly inclusive menu. Whilst not specifically a Vegan Cafe, they cater to many dietary needs including Vegan, Gluten Free, or those looking for balanced nutrition meals. Real Food offers island-wide delivery with an extensive menu of Salads, Burgers, Pizza, and Pasta. All items come with nutritional information as standard and most can be customized with add ons as well.
7. Well Smoocht
Situated in Sin Ming, Well Smoocht Cafe offers a variety of Vegetarian and Vegan food for delivery. From burgers and pizzas to mudpies and waffles, you can surely find something that appeals. We like their Tempehtion Island, a delicious panini with BBQ Tempeh, purple cabbage and Vegan Mozzarella.
8. The Living Cafe
Tucked away in Bukit Timah, the Living Cafe serves up raw and plant-based cuisine sourced from high quality and organic produce. For delivery you'll find a number of Vegan renditions including their Veggie Nori Roll or their Tempeh Buddha Bowl.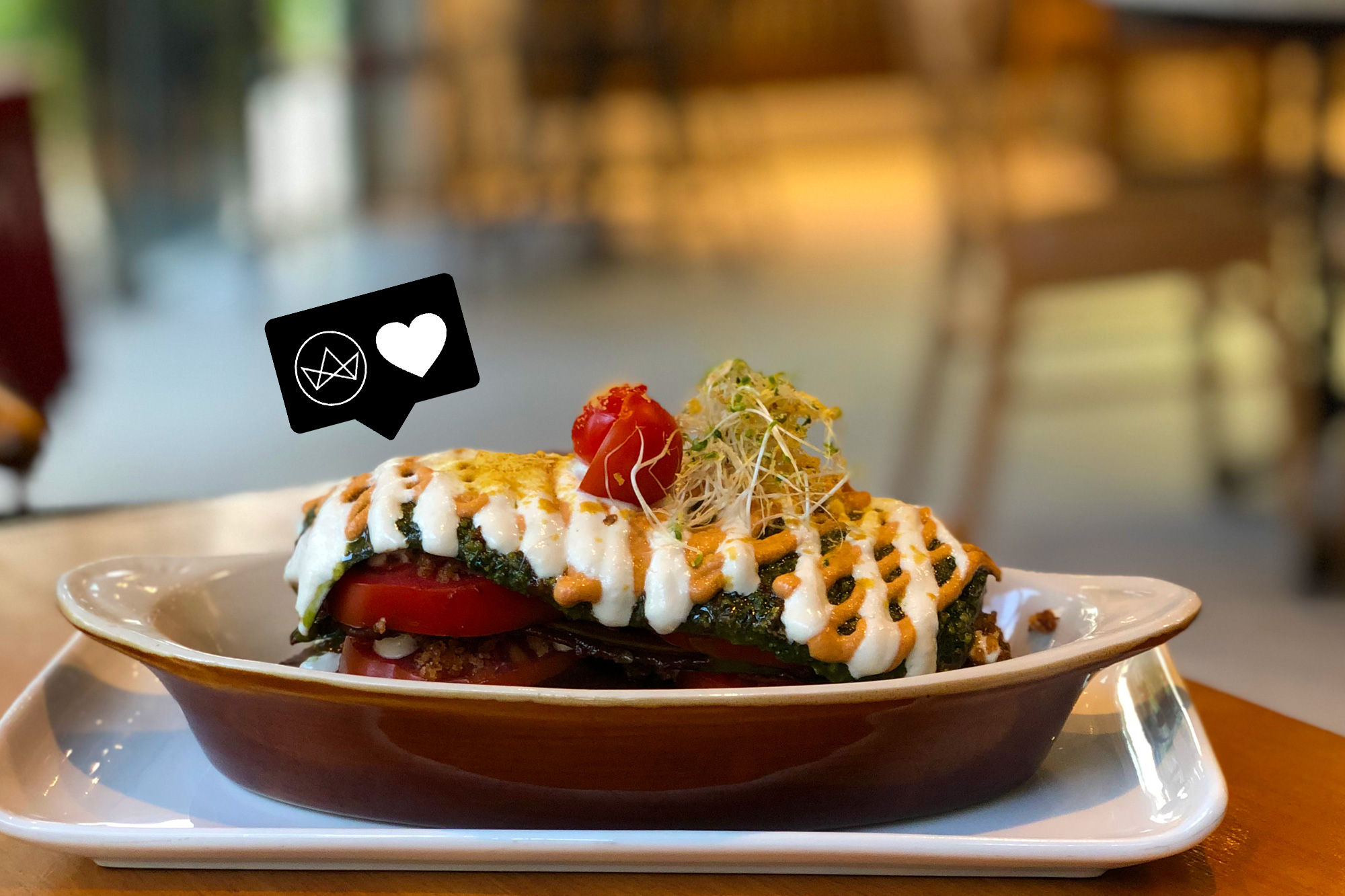 Extra: FABA Vegan Food Delivery
If you're looking for something that's easy to order and eat, with full nutritional values with your dishes, then give FABA a go. We provide home delivered Vegan meals to your door so you can heat and eat whenever you want. Be it daily lunches, easy weeknight dinners, or 2am emergency meals, FABA has you covered.